SpinCare, what is this?
SpinCare®™ is a customer-focused service for assistance, advice and repair of Meyrat' spindles.

MEYRAT propose a new service which will make the connection between the customer and MEYRAT throughout the spindle lifecycle.
MEYRAT SA propose you a service SpinCare reactive and efficient made by highly qualified technicians and aware of the situation. In this way you benefit from our know-how earned during our 70 years experience, a qualified team that will listen to your needs and client-oriented.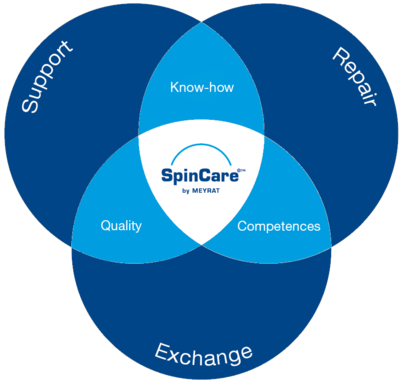 The availability, the competences and the after sales services of quality are the key drivers of SpinCare®™ to offer a service fulfilling the specific expectations of our customers.