Celebration of the 75th anniversary of MEYRAT at EPHJ 2022
MEYRAT celebrates its 75th anniversary at EPHJ 2022, from June 14th to 17th! Come visit us and share a moment on our stand C65!
For 20 years, the EPHJ has brought together professionals from industry and high-precision craftsmanship for watchmaking, jewellery, microtechnologies and medtech.
We want to take advantage of a gathering like the EPHJ to celebrate our 75th anniversary with our clients and partners. We chose to mark the occasion with a different stand, bigger and more focused on the celebration. At the same time, we want to take a look at the future, with new products such as the versatile 45mm diameter range, an ever-expanding MDS range or the MHF/MHT 30mm diameter ATC-E15 range.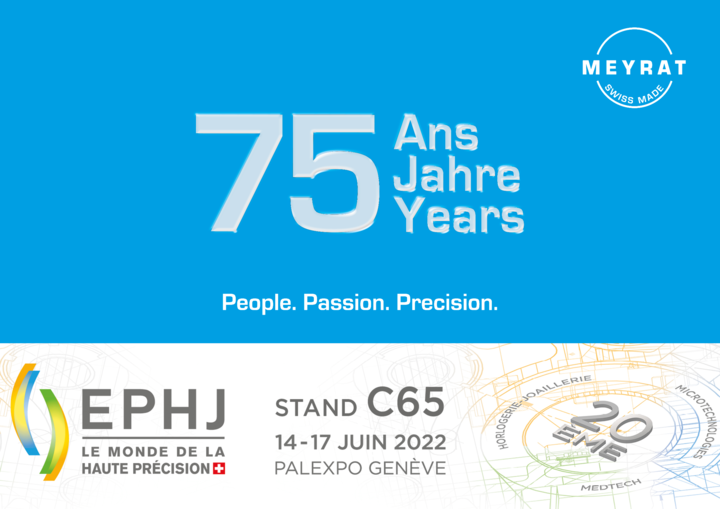 [Translate to English:]